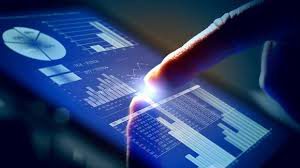 Ankaa Consulting believes that for businesses to benefit from business intelligence (BI), user-friendly tools aren't enough. You need the right implementation objectives, too. Ankaa Consulting's solution for dashboard is designed to provide a highly scalable and secure environment for communities of users to consume, create and share insight from all types of data.
Ankaa Consulting helps clients understand the information needs of their operational staffs and departments. We also help them integrate data faster and more economically using tools and concepts such as data virtualization and augmented data warehouse.
Today, companies have more data than ever. This includes:
Internal data generated from the company's CRM, ERP, and the Web
System or external data from their social media sites
Demographic data from third-party providers
Content generated from within and outside the company
Ankaa consulting offers comprehensive end-to-end business intelligence (BI) capabilities, including:
Business intelligence strategy: To help companies understand their information needs and translate them into an actionable roadmap
Report rationalization: To streamline existing reporting capabilities through visualization and advanced analytics tools
Data modelling: To develop robust data models to support a BI implementation
Business intelligence implementation: To manage and lead BI related initiatives from strategy to execution
Ankaa Consulting has experts that can delivery business intelligence dashboards using custom web based tool development or can do the dashboard using off-the-shelf tools like Power BI, Qlik, Tableau, SAS, IBM Cognos etc..