Our partners together with us helps our customers find right solutions to address their ever changing business needs.
Resellers
Reseller partners that have the experience in Ankaa Consulting products, industry and system's integration expertise to deliver complete solution offerings to our customers.
Implementation Service Providers
Implement software solution to end client, project manage and support Ankaa Consulting to implement softwares locally in their territory.
Software Training Service
Our Partners facilitate training for our customers in their focus territories.
Advisory Services
Our Partners in collaboration with Ankaa Consulting provides comprehensive advice to the customers.
Our Presence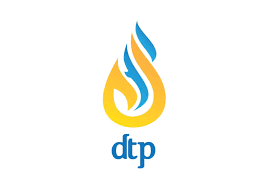 Indonesia
PT Dinamika Teknik Persada
Ruko Golden Boulevard Blok K No. 1.
BSD City, Serpong.
Tangerang Selatan 15322
Indonesia
Website: https://www.dtp-eng.com/
Contact person
Hermas Kornelius
Email: Hermas@dtp-eng.com
Mobile: +6281317170248

Mexico
WAL Engineering
S.A. DE C.V.
Calle Tiaxcalanzi 415, Int. 5, La Aifonsina,
San Andrees Cholula, Puebla
Mexico
Website: www.wal-eng.com
Contact person
Daniel Amador Mendoza
Email: daniel.amador@wal-eng.com
Mobile: 222 114 40 69

Brazil
MOUNT ECCP LTDA.
Av. 13 de Maio, 45 Gr. 501, Centro
Rio de Janeiro, RJ 20031-007, Brazil
Website: www.mount.engineering
Contact Person
Ed Riley
Email: ed.riley@mount.engineering
Tel.: +55 21 2242 2571 (off.)
Tel.: +55 21 99337 4122 (mob.)

UAE
Dome Oilfield Engineering & Services LLC
1503 Al Masaood Tower
Hamdan Street, P. O. Box 6924
Abu Dhabi, United Arab Emirates
Website: www.domeint.com
Contact Person
Mahmoud Hleihel
Tel: +971 2 6348800 – Fax: +971 2 6348826
E-mail: mahmoud@domeint.com