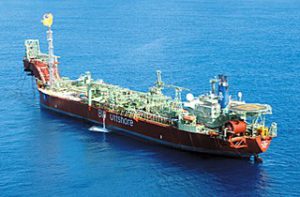 The marine industry is well established and highly regulated to ensure the safety of life at sea, property and the environment. The industry manages the risk through prescriptive methods, recommended guidelines and established corporate practices.
Ankaa Consulting provides marine services to meet its clients regulatory compliance requirements and industry best practices. We understand that domain knowledge is crucial when engaging in marine operations. We have highly competent Master Mariners, Marine Engineers and Naval Architects to support our clients with their marine operations' challenges.
Consultancy
Our experienced Consultants can advise on matters related to;
¨ Classification;
¨ Statutory Certification.
We assist owners to seek the best solution for their floating assets such as;
¨ Waiver from Drydocking;
¨ Waiver from Internal Inspection of pressure vessels;
¨ Floating Structural Integrity Management (FSIM).
Owner's Representative
We perform second party verification on behalf of the owners during;
¨ Newbuilding Construction;
¨ Modification and Repairs;
¨ Witnessing of critical operations.
We monitor quality of construction and repair, progress in terms of schedule and any deviation related to budgetary cost.
On hire / Off hire Surveys
We perform on-hire and off-hire condition surveys for charterers to assess damage, wear and tear and consumables usage.
Pre-purchase Condition Surveys
We assess the technical condition of vessels on sale to determine if the vessel and its equipment meet contract and project specific  requirements. The objective is to determine if the vessel is compliant with flag, class and charterer's specification. We pay  particular attention to specific equipment and systems, such as, dynamic positioning, pipe-lay, lifting, helideck, diving equipment, ROV arrangements etc.
Our experienced surveyors work with our clients to develop a scope specific to the asset and its intended operation. Our surveyor will perform the condition survey based on the agreed scope. Some of the survey criteria are as following:
¨ Review the planned maintenance system (PMS) including defect reporting;
¨ Inspect maintenance records, dry-docking records and spare parts ordering;
¨ Identify the major items of upcoming capital expenditure (CAPEX), including dry dockings, special surveys and any modifications to the ships that may be required because of   impending regulatory changes;
¨ Assess the reasonableness of maintenance related OPEX and CAPEX;
¨ Assess how assets have been maintained, to what extent breakdown maintenance occurs regularly, hull condition, condition of the assets, likely availability going forward;
¨ Assess the quality of the company's fleet management, which includes office audit of the target group's operating procedures, maintenance policies and procedures, safety management system, internal and external audits, records of emergency response drills, and other key performance indicators.
Suitability Surveys
We perform suitability surveys on behalf of charterers. We ensure the intended vessel meets project specific requirements as described in the survey checklists, such as;
¨ Petronas Guidelines for Barges Operating Offshore Malaysia (PGBOOM);
¨ EMEPMI Standardized Vessel Specification;
¨ Petronas Checklist T7-1;
¨ IMCA's CMID.