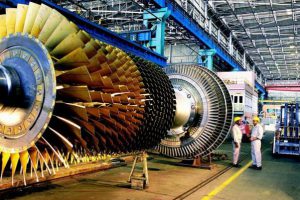 In a project phase of the asset life cycle, quality in the procurement activities is achieved through Purchase Order Quality Requirement (POQR). This requires quality inspection to be carried out at vendors located globally.
Ankaa Consulting has a network of inspectors and an in-house coordination system to mobilize and perform inspections to meet POQR. Our team of experienced and qualified inspectors help mitigate risk and expediting services through smart inspection solutions.
We are differentiating ourselves by offering hybrid inspection solutions which are project specific, holistic and fit for purpose. The objective of our unique hybrid inspection solution (HIS) is to reduce risk and cost while improving safety without compromising reliability.
We do this by being involved in the project at a very early stage. Our hybrid solution combines the following inspection concepts;
Project Profiling
Project profiling is performed to determine the level of surveillance that requires to be applied to achieve the core objectives of our HIS.
The evaluation criteria cover all stages of the project lifecycle including; oil/gas, deep /shallow water, high/low temperature, high/low pressure, sweet/sour service, novel design, EPC experience, sub vendors experience, schedule.
Vendor Packages Criticality Assessment (VPCA)
VPCA is performed using a semi-quantitative risk assessment technique for each vendor package to ensure the right level of    inspection surveillance is applied to meet HIS objectives.
Vendor and Sub Vendor Assessments (VA)
VA is performed to identify the credentials of the vendors and sub-vendors to prioritize inspection surveillance efforts.
VA is performed on critical performance related elements including; technical capability, resource competency, availability of hardware, infrastructure, maturity of organization (QA/QC), meeting project schedule and budget with minimum variation orders.
Whilst we apply our HIS approach, in our experience, the two areas requiring additional efforts in assessing Hazardous Area Classification (HAC) requirements and compilation and approval of Manufacture Data Records (MDR).
Our HIS approach ensures corporate and regulatory requirements are met. It additionally ensures budgets are deployed to most deserving areas to ensure maximum return on investment of project resources.